SUSAN M. TOTMAN
Elite Web Studio is owned and operated by me. I work with a network of professionals – specialists in various areas – to ensure that your site is professionally developed and maintained.
With an extensive background in applying social media solutions for small businesses, we can create integrated solutions to help you manage your social media & website presence in the easiest and least time-consuming ways possible, so you can focus on what you do – YOUR business.
Elite Web Studio specializes in small business web development, building quality, affordable web sites. Our goal is to provide you with quality web design at an affordable price whether you are a business or individual. We have pricing and solutions to suit everyone's needs. We also offer maintenance services for your existing website*.
Located in the Belfast, Maine area, Elite Web Studio has developed hundreds of websites over the last two decades. Our goal is to get your business online to effectively represent your business needs, whether you sell products or services.
Contact us for a free quote anytime.
Susan, who is also a Master Virtual Assistant, working remotely since 1987, and is the founder of Elite Office Support, a worldwide networking and business organization for virtual assistants. EliteOfficeSupport.com is membership-based and offers a wealth of resources, to members and non-members alike.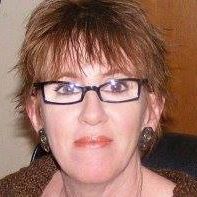 DAWN BURIAN

Dawn has been designing websites for 12 years and working with Joomla! since 2007. In her business, www.memoriesdesign.com, Dawn has built many sites, html/css, PSD to html/css, PSD to Joomla! (from version 1.0.xx to current) and also works with WordPress.
Dawn's attention to detail, integrity, determination to ensure customer satisfaction, her talent for design and ability to create amazing responsive designs has made her a valuable and integral part of the Elite Web team. We have been working together since 2006.
CATHY DAVIDSON
Cathy has been on the internet for only about 2 years, but has been an avid, diligent learner and has applied that to working successfully with Elite Web Studio. Providing customer service, back end support, and is coming into her own as a viable social media maven.  Her dedication to learning, applying and contributing that knowledge to our company and clients has solidified her as a superb component of the team.
On the "side", Cathy also owns and operates a farm, with horses, chickens, dogs, cats, occasionally goats & pigs. She has been rescuing animals in distress since she was small – just an amazing lady.
*Maintenance solutions and options may vary depending on how your current website was developed (i.e., content management system, straight html, pre-designed hosted solutions which are often severely limited in options or ability to edit, etc.) We will evaluate your existing site and work with you to establish a solution that works for you and your website.